TestTestimonial
Year Make Model
Professional
Great Support!,

" Helpful and
knowledgable support
James Cain from http://autocom.com/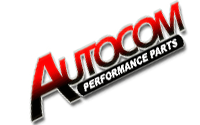 Product Selector - Magento Extension

Full Support !,Apr 29,2013



" Nice company, helpful and they fully support there work.. will use again..!




Wayne Marler from

http://e-cigarettes.co.uk/





Tire Search - Magento Extension

Great Support!,Mar 28,2013



" Great module, great support, fast installation. recommend to all. A+++




Luiz Felippe Lahr from

http://zsvirtua.nextmp.net/



Year Make Model Professional

Good Customer Service and Technical Support!,Mar 5,2013



" I have used plenty of Magento extensions in my time, but I have never experienced a better Customer service team than I have with KAM Technology. Phavithra in particular has been very helpful and I would recommend everyone to purchase a KAM Technology product. The Year Make Model extension works really well.




Jim from

http://www.agriandgarden.com



Advanced Quick One Page CheckOut Magento Extension

Great Support!,Feb 28,2013



"KAM Technology were a great help when we had a few problems with our site. Their products work brilliantly and always ready to provide support. Thank you guys, keep up the good work.




Paul Jones from

http://www.teacherboards.co.uk/



Feels very Confident!,Feb 28,2013



"I had some problems installing Giftwrapper finding the correct maps for the files. Within seconds I got a replay on my service requisite and overnights they make GiftWrap to work! They also help me to prepare the language files because I was stupid enough not to clean the cache files. Thanks for this great component and the excellent service provided. Feels very confident!




Perry from

http://www.goodmoodkid.nl/



Product Selector Extension

Outstanding Service!,Feb 11,2013



"I would like to thank Phavithra for doing a great job modifying the Product Selector for us.It was done exactly as we asked for and done in record time. Less than 2 hours from logging the job. Outstanding service. We will be using you again.




Nick Davies from

http://cartridge-world.quisklab.com.au/



Year Make Model Extension
Great Support!, Dec 15,2012
"We had some small issues with Make Model Year extension which were traced to an installation issue. The support received from Phavithra to identify and then rectify the issue was very professional and extremely fast. Good product and even better service, highly recommended.
Andy from
http://www.kippax-moto.co.uk//
Advanced Quick Onepage Checkout

Excellent Product and amazing service, October 15,2012



"It has been a pleasure doing business with KAM Technology. Their One Page Checkout is amazing value and their help and service have been second to none. I would highly recommend them to anyone. Already had positive feedback from my customers.




Robert from

http://www.wmohealthcare.com/



Great service!, October 2,2012



" Looks good - thanks very much! Great service!"




Sinead from

http://www.biabeauty.com/



Amazing! , September 21,2012



"Amazing plug in and even better support! Helped me with all my questions in a rapid manner. Thanks guys! "




Konard from

http://manrose4less.co.uk/magento/



Year Make Model Professional

Very happy to be customer of yours, August 03,2012



" I am very happy with KAM products and services. Year Make Model extension installed and works like a charm. Some problems (caused by my ignorance, not KAM's fault at all) solved in lightning fast and very professional manner. It's a pleasure to do business with KAM ! Highly recommended !"




Konrad Noworyta from

http://www.cityofcolor.com



Year Make Model Professional

Quick Support!, July 15, 2012



"KamTech was quick and helpful with my upgrade from yearMakeModel standard to pro. They quickly responded to emails and quickly jumped into fixing the issue."




Mario from

http://thesource-usa.com/



Quick Onepage Checkout

Fantastic Support, June 25, 2012



"The extension was easy to install and works great. But what really impressed me was the support I got after the fact. It's real refreshing in this day and age to get quick AND effective support!"




Tim from

amedeoexclusive.com



Quick Onepage Checkout

Excellent customer orientation!, June 23, 2012



"This team is amazing!!! Very professional, efficient, and very very quick. Excellent customer orientation. The very best I have ever worked with."




Jose from

www.berdea.com



Quick Onepage Checkout

Good support in solving problem, June 16, 2012



"i am thankful to kamtech team. they helped me out solving the problem. thanks"




Manik from

http://www.thewildpineapple.info/



Year Make Model

Impressed with the service!, May 31, 2012



"I am unbelievably impressed with the service I have had from Kannan and Pharvithra after buying the Make Model Year extension for my Magento website www.boschwipers.co.uk. It is just what I needed and the support is truly second to none"




John from

www.boschwipers.co.uk/



Product Selector

An absolutely perfect service encounter!, Aprill 20, 2012



"Thank you very much for your great product and professional support! I will definitely return, and I will tell everyone I know about your great service. Overall? An absolutely perfect service encounter! more than expected! Superb!"




Mike from

www.fundascoches.com



Year Make Model

An absolutely Quick and effective response, April 19, 2012



" I've been using YearMakeModel module for magento for a while and both the product and especially the support are amazing. Quick and effective response to our queries."




Julian from

www.fundascoches.com



Year Make Model Professional

Very prompt and professional, March 15, 2012



" I got the Year Make Model Professional Magento Extension for my 25,000 plus product website and I needed some modifications to suite my needs. Kannan and Phavithra were very responsive, professional and more importantly, prompt in responding to my requests. My emails are responded to somehow in the same day even though there's a 12 hour time difference between us.This company is by far the most positive experience I've had in outsourcing my company's needs!"




Wallie from

http://partsdrive.com/



Quick One Page Checkout

Excellent service, February 28, 2012



" Excellent service. Shalini from tech support worked with me until the installation of the Magento extension was complete in spite of numerous obstacles. I look forward to working with them again!."




Robert Arnold from

http://www.saffireecigs.com/



Quick One Page Checkout

My orders went up the first day, Feburary 16, 2012



" Hi guys I want to say I had one issue specifically with IE9 and this dream team did take care of it and now I am having them work on a cart for an old system of mine I need to have fixed so yes. Use this cart and this company I really have no abandoned carts anymore and if the make a mistake they will keep trying till they can purchase it! http://mypassionforflowers.com Kam tech rocks! I have multi-domains that all use his cart I call it flawless and worry-less now my orders went up the first day it was installed. Now I am encouraging him to make as back end for magneto for all his retailers using his program.. I hope he makes one soon."




Bill Seward, President from

http://mypassionforflowers.com



Gift Wrapper

Extension works like a charm, Feburary 13, 2012



" I just want to say thank you for this nice Giftwrapper Extension. After some hints from your supports the extension works like a charm! Thank you very much!."




Tim Scharner from

http://www.silber-studio.de/



Year Make Model Professional

Great extension and great customer support, Feburary 3, 2012



" Great extension and great customer support. Very responsive and reliable. Thanks to Kannan and Shalini for their lovely support and work! ."




Preeti Bahuguna from

http://onlybikeracks.com/



Quick One Page Checkout

Thank you for the great extension, Feburary 3, 2012



" I was happy with your support.Thank you for the great extension ."




Peter Nuttall from

http://picstop.co.uk/



Year Make Model

Impressive Support, Feburary 2, 2012



" Very happy with module and support. good company and good communication. Would be nice if the module was customizable more frontend than back but otherwise a module that does what it says on the tin!! Will be using in future for other clients."




Matt Slim from

http://www.clickonboilerspares.co.uk



Quick One Page Checkout

Impressive Support, December 19, 2011



" Bought the Quick One Page Checkout, had problems with install and contacted support. Within 10 minutes It was up and running. How impressive. Great Job. "




Stanley from

http://buygolfgrips4less.com/



Product Selector

Great Technical Support, November 22, 2011



"Bought two extensions - Product Selector and Tire search for Magento
Needed some extra functions and help with implementation...Thank you guys for the GREAT support!."




Stephan from

http://www.scooterdiscounter.nl/



Year Make Model

Extension is working very nice, June 24, 2011



"Year Make Model filter search works perfect.
And I really appreciate their prompt customer service."




Kris from

www.blackhorseoffroad.com



Year Make Model

I really appreciate their prompt customer service, June 24, 2011



"Very nice service and favorable... and very good Extensions. if anyone from my friend needs a Extensions for magento. I am telling u ... u the best. I would recommend to anyone. Thank You";

Yasar Demir from www.aynopa.de

Product Selector

It was really great I found you guys, June 14, 2011



"I like to thank you for your excellent support and help you given on Related products extension purchase."




Jinendra Mudhale from

http://www.silversol.in



Gift Wrapper

Speed and quality of service, June 03, 2011



"Exellcent,Thanks so much for installing giftwrapper module for me. looks great, I am very gratfeful. Many thanks again for your speed and quality of service.If anything your support has been tremendous".


David kinloch from www.violetvintagejewellery.com
Gift Wrapper

Thank you for your great support and help is highly appreciated, October 11, 2010



"Thank you for your great support on adding the Gift wrapper extension to our site and all your help for upgrading this extension for our higher Magento version. Your support and help is highly appreciated."

Kate Filep from www.luxuryat1.com
Quick One Page Checkout

It paid itself off in the 1st day of use,Thanks, August 16 , 2010



"We aggressively advertise on Google via AdWords, the conversion rate immediately jumped by around 15% upon installation (and a tad bit of tinkering) of this module – Quick One Page checkout. It paid itself off in the 1st day of use. Thanks!"




Sean from

Workoutcenter, Canada



Gift Wrapper

I would rate 5 out of 5, January 17, 2010



"I would rate 5 out of 5 for the Gift wrapper and installation support.I received very prompt response during this support."




Ben Olsen from

www.giftsnewzealand.co.nz



Quick One Page CheckOut

Easy to Install, March 8, 2010



"Very straight forward easy to install. The product functionality is ok. it worked as expected"

Alberto Gonora from www.nitrocircus.com

Gift Wrapper

Interesting Magento module, December 15, 2009



Many thanks. Waiting new and interesting Magento modules from you All the best"

Mehmet Atilla from

www.mydiamond.com.tr
Quick One Page CheckOut

works like a charm, February 22, 2010



"I've installed it and it works like a charm. Congrats for a well crafted extension."




Ovidiu GHEORGHITA. from

www.majorshop.ro

Gift Wrapper

Awesome support, December 10, 2009



"Awesome! I see both the products and images. I definitely appreciate your help.
If anything your support has been tremendous"


Damon Delgado from www.montysjerky.com
Gift Wrapper

The extension is working, November 19, 2009



"Thanks for your supporting me.I have asked the manual document to configure the extension."




Steven from

http://www.happyhouse.com.au



Year Make Model Engine

Its working, thanks, April 08, 2010



"I've installed the extension and created the attributes. Its working, thanks."




Lee from www.apmotorstore.co.uk